about
---
BIO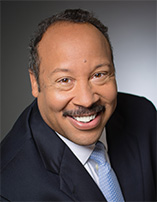 I'm a native of Washington, D.C. and a proud product of the public school system. After graduating from Ballou High School, I enlisted in the U.S. Marine Corps to pay my way through college at the University of the District of Columbia. During my service as a Marine, I was awarded the Distinguished Joint Service Commendation Medal. Almost immediately after being honorably discharged from the Marine Corps, I was sworn into the U.S. Secret Service, driven by a desire to give back to the country I love.

During my 20-year career in the Secret Service, I had the honor of protecting the lives of President Ronald Reagan, President George H. W. Bush, President Bill Clinton, and President George W. Bush, who awarded me a special commendation for my service on Sept. 11, 2001, where I was a witness to history as our nation was attacked.

Educational opportunities have shaped me personally and professionally. During my tenure with the Secret Service, I enrolled in law school at the University of Baltimore, working nights and weekends to earn my law degree. Feeling compelled to give back so other students would have the same opportunities I enjoyed, I became an Adjunct Professor teaching at three different Universities over a seven year period, where I taught classes in Criminal Law, Civil Law and Procedures, Security Management, Forensic Science, and Emergency Preparedness.

As a security professional, I belong to ASIS International, the largest security organization in the World, where I served as the chairman of the Crime and Loss Prevention Council as well as the chairman of the their National School Violence Task Force. I am also a member of the National Center for Crime Victims Bar Association and the Screen Actors Guild.

Welcome to the website for Michael A. Hodge and Associates, LLC. Please look around the various links as my consulting practice provides a variety of expert skills and talents.
Experience includes: Providing observation and response to incidents at premises nationwide and abroad, implementing and managing control center and security detail functions for security personnel, development of security polices and procedures, conducting security assessments nationwide and abroad, security plans development, criminal investigations and enforcement of Federal and state law throughout the District of Columbia and nationwide.
NOTE: All military, Secret Service, and Corporate experience is verifiable to the Court through management of all Organizations.